Children In Need - Algarve - May 2013
On Sunday the 12th May there will be a charity bike ride  in aid of Children In Need in Algarve Portugal.
The event comprises of 3 levels to allow people of different abilities to take part 25 km, 50 km & 75 km.
For full details see this info graphic….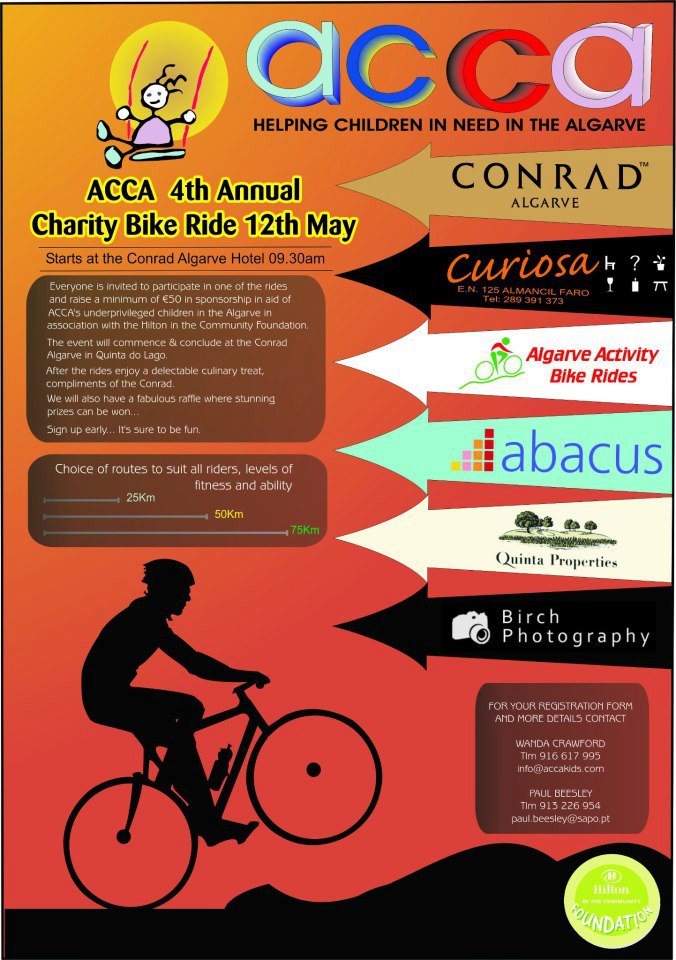 For more information and to register contact either:
Wanda Crawford: + 351 916 617 995 info@accakids.com
Paul Beesley:  + 351 913 226 954  / paul.beesley@sapo.pt