Època balnear / Beach Season 2020
Època balnear: início a 6 de junho
Beach season will commence on the 6th of June
Prime Minister António Costa last night the 15th May announced:
"About beaches, António Costa stressed that users must ensure a physical distance of 1.5 meters between different groups and a distance of three meters between sun shades, awnings or thatched umbrellas, from June 6.
According to the deconfinement plan divulged after the Council of Ministers, during the bathing season, in the use of the beach sands there are "forbidden sports activities with two or more people, except nautical activities, surf lessons and similar sports".
In the awnings, thatched umbrellas and beach huts, "as a rule, each person or group can only rent in the morning (until 13h30) or afternoon (from 14h00)", with a maximum of five users.
The InfoPraia application is already available, which citizens can access before going to the beach and see if the destination beach is red (full and not advisable), yellow (almost full) or green (accessible). "You can download it now," announced the Prime Minister.
"We can't have security officers on every beach saying that the beach is crowded" and if respect for others is not confirmed, the Government admits it will close beaches."
The ap is available to download now: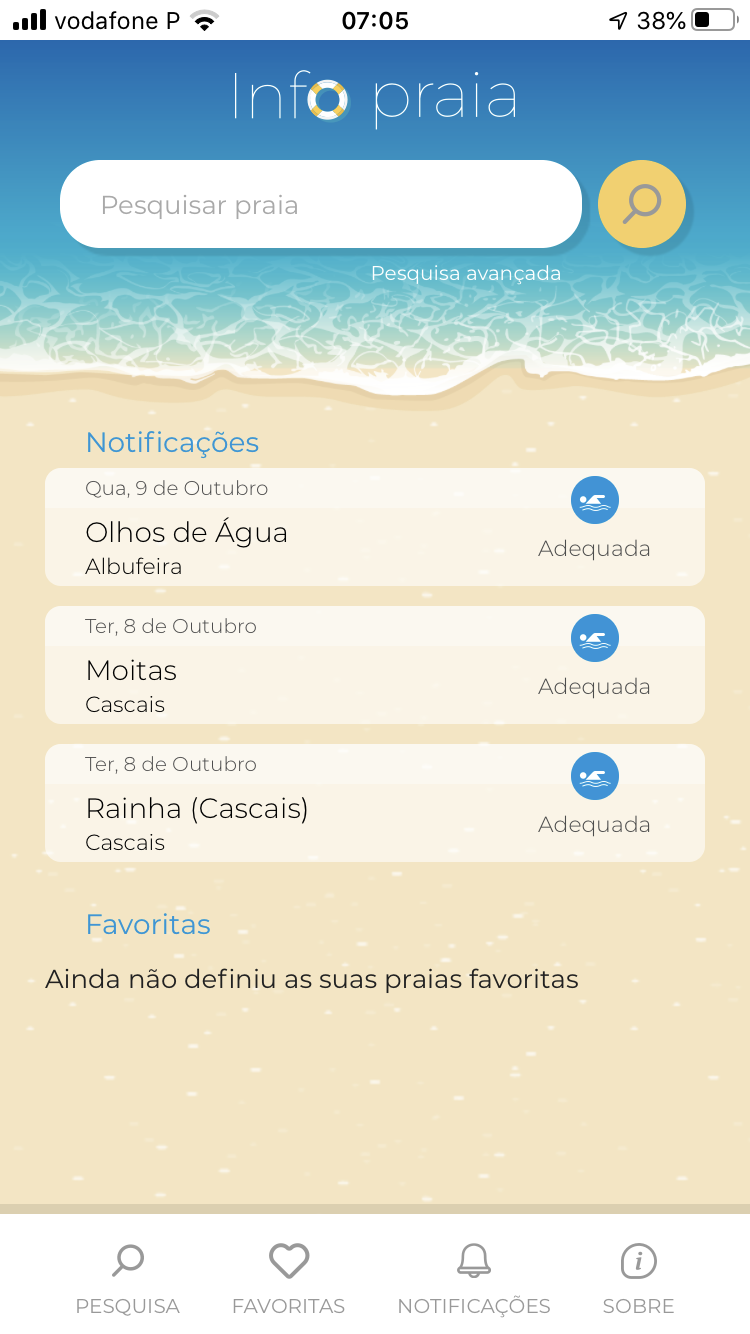 Summary: