Portugal Masters 2013 Entry List
Here is the  entry list for the Portugal Masters as at 26th September to be held from 10 Oct 2013 To 13 Oct 2013 at Victoria Golf Club in Vilamoura, Algarve, Portugal.
Please note that these are the players who have entered for the event – not all of them will automatically get a playing place in the tournament field. Players in categories 98 and 99 are automatically in the starting field.
This year the prize pot stands at 2 million euros with the brewer Unicer signing a 3 year sponsorship deal (so Super Bock and Cristal will be the order of the day) and ACCA kids being the official charity.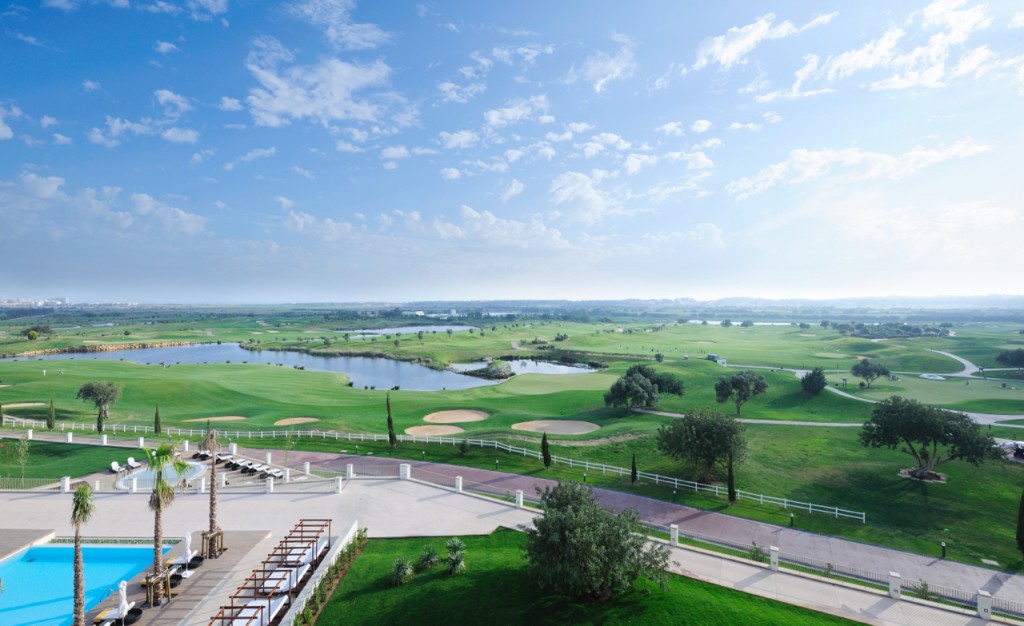 Name
Affiliate Club
Country
Category
Rank
Felipe AGUILAR
Marbella Chile
8
79
Thomas AIKEN
CC Johannesburg
3
9
Björn ÅKESSON
Barseback G&CC
11
7
Fredrik ANDERSSON HED
Black Mountain GC
8
36
Scott ARNOLD
New South Wales GC
11
31
Matthew BALDWIN
DeVere Club
8
72
Seve BENSON
Wentworth Club
98
0
Thomas BJÖRN
Golf in Dubai
0a
45
Richard BLAND
Stoneham GC
8
119
Grégory BOURDY
Golf Bordelais
3
3
Gary BOYD
Woburn GC
12
122
Markus BRIER
Diamond CC
12
147
Kristoffer BROBERG
Haninge GK
10
1
Daniel BROOKS
Mill Hill GC
11
28
Rafa CABRERA-BELLO
LOPESAN Hotel Group
3
28
Guillaume CAMBIS
Bussy Guerrantes
11
37
Michael CAMPBELL
1
27
Jorge CAMPILLO
Norba Club de Golf
8
81
Alejandro CAÑIZARES
Valderrama GC
8
57
Joao CARLOTA (AM)
Clube de Golfe Vilamoura
99
0
Magnus A CARLSSON
Frösåker GK
8
93
Christian CÉVAËR
Golf Court Academy
2c
1
S.S.P CHOWRASIA
Royal Calcutta GC
3
38
Robert COLES
Aspect
8
104
Nicolas COLSAERTS
Anahita Mauritius
3
25
Tiago CRUZ
Banco BIG
5
2
Adilson DA SILVA
12
144
Rhys DAVIES
12
121
Eduardo DE LA RIVA
Real Club de Golf El Prat
11
5
Carlos DEL MORAL
Escorpion GC
11
33
Matteo DELPODIO
Circolo Golf Torino – La Mandria
11
10
Robert-Jan DERKSEN
Het Ryk Golf Banen
8
105
Chris DOAK
10b
10
Stephen DODD
12a
1
Andrew DODT
8
118
Jamie DONALDSON
Macclesfield GC
0a
43
David DRYSDALE
8
58
Victor DUBUISSON
8
52
Simon DYSON
Alanda Group
3
32
Johan EDFORS
Black Mountain GC, Hua Hin
8
113
Jamie ELSON
Cartersville CC
12
124
Peter EROFEJEFF
PALTAMO GOLF
11
36
Niclas FASTH
9
2
Gonzalo FDEZ-CASTAÑO
GFC Golf & Business
3
19
Pedro FIGUEIREDO
Quinta de Peru G&CC
4
0
Richard FINCH
Brian Yeardley Continental Ltd.
8
60
Ross FISHER
2
5
Oliver FISHER
3
34
Tommy FLEETWOOD
Formby Hall
3
4
Oscar FLOREN
Oijared GC
11
25
Alastair FORSYTH
Mearns Castle Golf Academy
12
133
Mark FOSTER
Club SBM
8
70
Lorenzo GAGLI
GC Ugolino
8
106
Stephen GALLACHER
Kingsfield Golf Centre
3
11
Ignacio GARRIDO
8
107
Daniel GAUNT
11
34
Jean-Baptiste GONNET
G&CC Cannes Mougins
8
102
Ricardo GONZALEZ
Handicap Cero Golf Academy
8
82
Estanislao GOYA
El Potrerillo de Larreta Resort & CC
11
19
Richard GREEN
6
1
Emiliano GRILLO
Chaco GC
8
94
JB HANSEN
Hillerod GK
10b
4
Anders HANSEN
Royal Mougins GC
8
39
Soren HANSEN
8a
2
Andreas HARTØ
Furesø Golfklub
10b
3
Grégory HAVRET
Golf du Médoc Hotel & Spa
8
100
Peter HEDBLOM
12
143
Scott HEND
12
151
Scott HENRY
The Carrick on Loch Lomond
10b
11
David HIGGINS
Waterville Golf Links
98
0
Michael HOEY
3
26
Keith HORNE
Eye of Africa
8
92
David HORSEY
Styal GC
3
37
David HOWELL
Queenwood, Surrey
8
62
Raphaël JACQUELIN
Terre Blanche Hôtel Spa Golf Resort
3
7
Thongchai JAIDEE
Black Mountain
3
24
Scott JAMIESON
3b
5
Lasse JENSEN
Asserbo GC
11
18
Miguel Angel JIMÉNEZ
0a
44
Michael JONZON
11
29
Alexandre KALEKA
Marcilly
10b
9
Shiv KAPUR
Hero Moto Corp
12
126
Rikard KARLBERG
Black Mountain GC
12
130
Martin KAYMER
0a
41
Simon KHAN
2
2
Maximilian KIEFFER
Fleesensee GCC
11
1
James KINGSTON
Rustenburg GC
12
135
Søren KJELDSEN
2
7
Espen KOFSTAD
Losby GK
10b
1
Mikko KORHONEN
DEFA
11
16
Maarten LAFEBER
8
114
Joakim LAGERGREN
Lydinge GK
11
22
Moritz LAMPERT
GC St Leon-Rot
11
17
José Manuel LARA
8
112
Pablo LARRAZÁBAL
El Prat GC
3
36
Peter LAWRIE
GREENi Golf
8
48
Paul LAWRIE
Carnegie Club
3
21
Craig LEE
8
115
Thomas LEVET
2b
7
Alexander LEVY
Golf PGA France du Vaudreuil
11
24
Tom LEWIS
Welwyn Garden City GC
3
31
José-Filipe LIMA
Saint Nom la Breteche
5
1
Sam LITTLE
M25 Audi