31st Algarve International Motorbike Meet
The annual international motorbike meeting will take place in Faro for the 31st year in a row from July 19th until July 22nd. There will be four days of great gigs and entertainment not to mention a magnificent display of motorbikes of all shapes, sizes and makes from all over Europe and beyond!!!
So expect the roads around Faro to be very busy – especially around the airport!
Performing at this year's event will be the following artists:
Apocalyptica, WarCry, Aurea, GNR, Rebeldes and Noidz with a special performance by Billy Idol who will be on tour at this time.
A fabulous 4 days of excitement and fun.         For full details click this link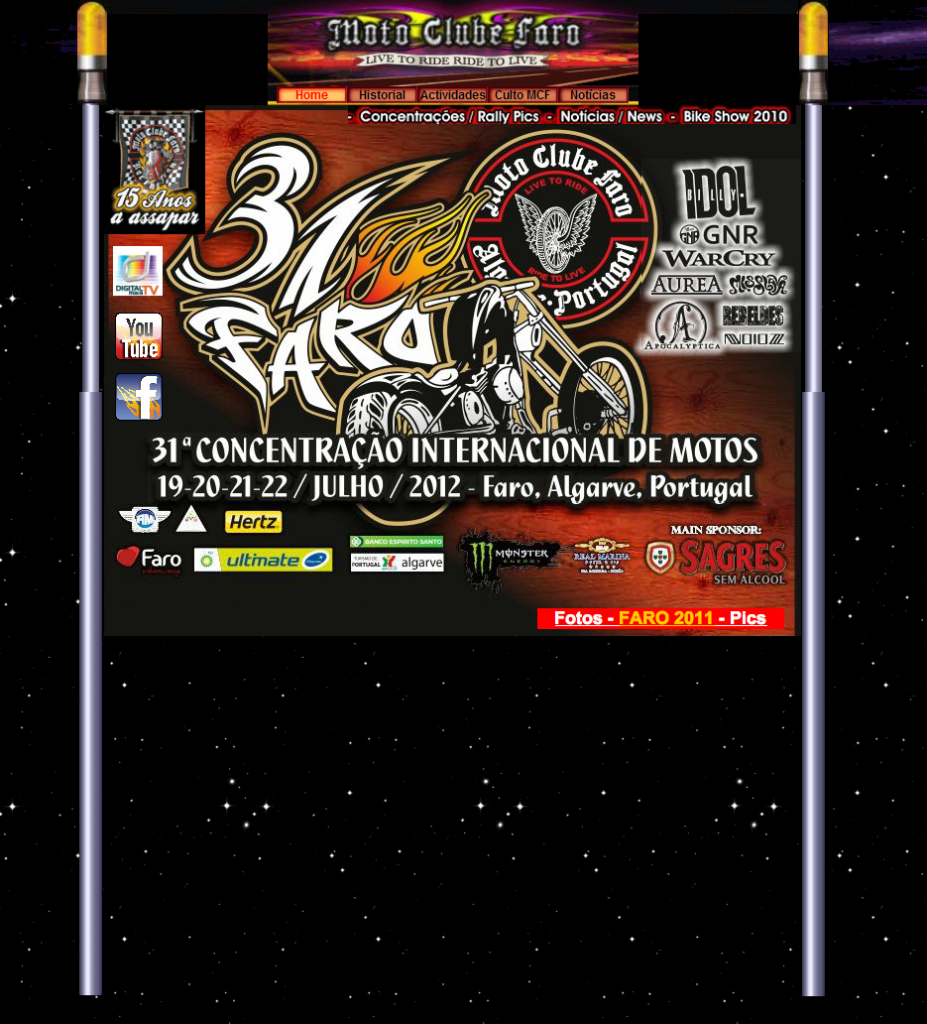 Last years concert…….